I'm running again for Writer/Director on APRA Board. Like most APRA members I write my own songs, make my own records and book my own gigs. I've been an APRA member for over twenty years and an Ambassador for four. For over thirty years I've maintained a comprehensive career as an independent artist and now I want to get involved in policy as it affects songwriters and musicians generally. 
Voting is live at APRA website NOW and closes 5:00PM Sydney time Thursday 14 November. Please share with your friends and follow this link to vote if you are a member. 
https://www.apra.com.au/site/member/logon.stm
In the last 6 weeks I've played all over as part of my Wine Island album tour. Was great to play with my fabulous band (Rob Souter, Jonathan Zwartz & Doug Nairn) and catch up with music lovers generally. I've got some more shows coming up in NSW and SA, check live page for dates. See youse all on the mean streets... Brendo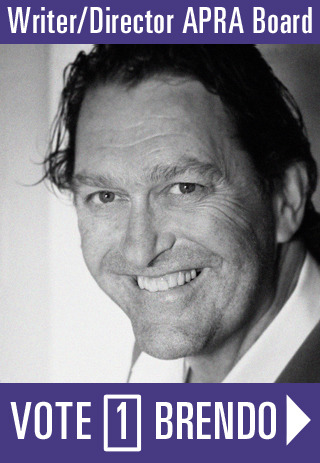 Check out 
Tour Dates
 for details. 
Check out 
Youtube
 for  "making of Wine Island".
Read the 
Stories
behind the songs.