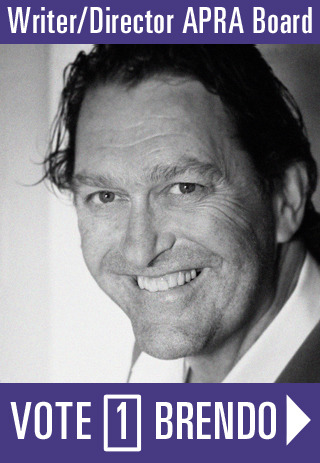 The poll for Writer/Director on APRA Board closes Nov 15
. Like most APRA members I write my own songs, make my own records and book my own gigs. I've been an APRA member for over twenty years and an Ambassador for three. For over thirty years I've maintained a comprehensive career as an independent artist and now I want to get involved in policy as it affects songwriters and musicians generally.
So if you want someone on the inside who shares the aspirations of independent artists then I NEED YOUR VOTE! Please click on
link
to vote for me now. Once logged in click on the 2012 AGM & Voting menu. You may have two votes, it helps me if you only cast one vote. Thanks...
Recently I mastered a new song
The Good Baker's Dream
for radio release early Nov (available now on downloads page). It's one of 22 songs from my forthcoming double album
Wine Island
. Meanwhile I'm producing a new album by
Bernie Hayes
and finishing off an EP for Jeremy Oxley as part of
The Sunnyboy
doco. Lotsa live gigs too with Karma County, THE PINKS & Dead Marines, check out dates page for more. See youse all on the mean streets… Brendo