"What a weekend!" as Frank Thring once infamously exclaimed. Did a big show at Camelot Lounge in Sydney with dead marines. Jimmy Little and his daughter Fran turned up from Dubbo. Jimmy looked like he was on his way to a UN meeting in a 3 piece blue suit, what a trooper.
Sat night I was slumming it with some of Australia's greatest bass players. First port of call was Tice & Evans at The Sando (I first saw Mark with AC/DC at Ryde Youth Club in the 70s before Bon Scott was the singer). Then on to Ken Gormley's 50th birthday at Marrickville Bowlo where the Cruel Sea did a coupla big sets. Tex and the band were in great form. See youse all at Camelot wed 28th Oct where I'll be playing piano with Texan cabaret star
Luna Tart
- I'll be the bloke in the tuxedo.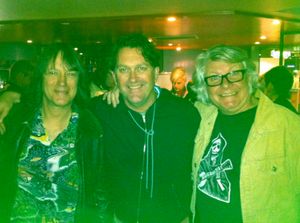 w. Clyde Bramley (Hoodoo Gurus) and Hoody (The Johnnys)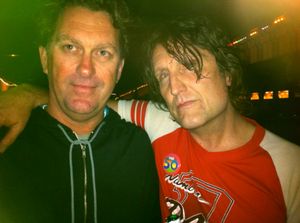 w. Ken Gormley (Cruel Sea)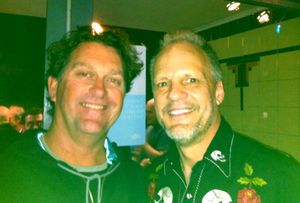 w. Mark Evans (AC/DC)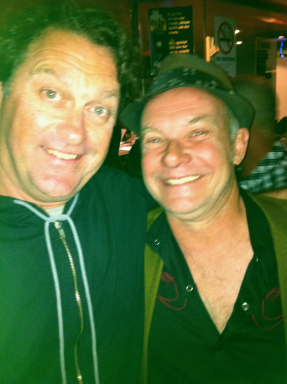 w. John Schofield (Paul Kelly & Coloured Girls)